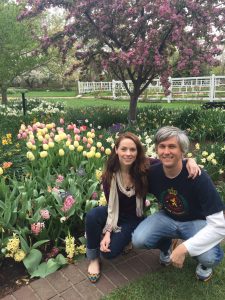 They're out there — a wonderful adoptive family ready to raise your child. They've been looking for you too. But with thousands of applicants, how do you figure out which couple is right for you and your child?
Making a plan
As you talk about adoption, you'll hear someone eventually say, "How can you give up your baby to strangers?" That couldn't be further from the truth. You're not giving up anything, you're planning for your future and the future of your child.
Think about it. When an event is really important, like a special birthday party or a wedding, someone carefully plans how it looks and feels. That's what you're doing as you choose your adoptive couple and make an adoption plan.
They won't be strangers
Couples hoping to adopt jump through a lot of hoops to be approved. Take a look at some of the things they need to do beforehand:
Show copies of marriage certificates and possibly birth certificates
Fill out medical forms
Apply for criminal background checks to obtain child abuse clearance
Be fingerprinted
Have personal references who write letters
Provide a financial summary with proof of employment and income
Create an adoption profile for the mother to review
Have a home study where someone inspects their home
By the end of it all, the couple you choose will not be strangers. After completing the process for approval, you can be sure they and their home are well prepared to receive a child.
Their adoption profile will include letters and photos of their family life, hobbies, and home. You'll have a snapshot of who they really are.
What do you look for?
Obviously, when you see all they've had to do, you know every potential adoptive couple is eager to be parents. Before you look at adoption profiles, you need to talk with your adoption coordinator about things that are especially important to you. Do you want your child raised on a farm? How about siblings? Narrow down the qualities that really matter.
Only you know the life you want for your child. As you talk about the importance of education, religion, travel, hobbies, and more, you and your coordinator will have a better idea of what you're looking for.
The Adoptive Parents Match
Looking through a few adoption profiles at a time, you'll know if a couple is being genuine and understands the importance of loving your child. Hopefully, they'll have a sense of humor so you can see their fun side too. You'll read about their hopes and dreams for their family. Is it the same as yours? If so, you've got a match!
Choosing the adoptive couple is the most important part of the process. You need to be confident you made the right decision. Take your time. You'll know them when you see them.
Start Here
A Gift of Hope Adoptions has several qualified families currently wanting to adopt. Take a look, but don't worry if you don't see them here. We customize our search for the right family based on what you're looking for. Contact A Gift of Hope Adoptions today and get started finding the perfect match.