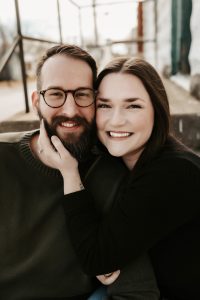 In 2020, the United States had over 95,000 adoptions completed. Many of those adoptions were from foster care or by a stepparent, but that number also includes adoptions through licensed private adoption agencies. An agency's role is to facilitate adoptions between all parties. 
Here is a comprehensive guide to show you what to look for when choosing an adoption agency in Missouri.
Understanding the Triad
A triad is a group of three people or things that are connected. The adoption process involves the birth parents, the potential adoptive parents, and the baby. Those three are the adoption triad.
Some refer to the "adoption constellation." This term applies to everyone touched by the adoption process: birth parents, adoptees, adoptive parents, and their extended families, such as siblings or grandparents. It can even include the adoption professional who assists in the adoption process. 
Representing Everyone in the Triad 
A licensed private adoption agency in Missouri provides representation, education, and counsel to everyone involved in the adoption process. The following is a list of some of the many services a reputable adoption agency should provide:
Clear and complete education about the adoption process for the birth and potential adoptive parents

Preparation of all adoption paperwork

Advise couples on how to put together a profile

Assist birth parents in receiving pregnancy-related services

Match the birth parents with possible adoptive parents

Screen the health of birth parents and the couple wanting to adopt

Perform the required background checks on the potential adoptive couple

Conduct a complete home study of couples who have applied to adopt

Understand all Missouri state-specific requirements for adoption

Assist likely adoptive parents with applying for the Federal Adoption Tax Credit

Provide or arrange for counseling for the birth parents

Collaborate with the birth mother on her hospital visit, and how she wishes to place her child with the adoptive family she's chosen

Arrange legal representation for every member of the triad

Ensure the health and safety of the adopted child with post-placement visits

Assist in finalizing the adoption after six months

Act as a go-between for communication if the birth parents have selected a semi-open adoption
Are You Considering Adoption for Your child?
Whether you are an expectant mother or you've already given birth, you need mental and physical support when deciding about adoption. It is a challenging emotional journey for everyone, particularly a birth mom. You need to know your adoption counselor is in your court.
Many outstanding services are available to you if you are considering placing your child for adoption. 
Missouri's laws for placing a child for adoption require the following consent:
A birth mother's written consent

The presumed father or a man who attempts to establish paternity within 15 days of the child's birth or has filed with the putative father registry must provide written consent
Are You Wanting to Adopt?
To become an adoptive parent in Missouri, you must be:
At least 21 years of age

Pass a criminal background and child abuse registry check 

Be in good physical and mental health

Be financially stable

Have a residence that passes safety requirements
Some adoption agencies have additional requirements for adoptive parents, such as an infertility diagnosis or the couple cannot be older than 50. 
Why You Should Consider A Gift of Hope Adoptions
Do you want to work with a Missouri agency that understands the law and provides you with the necessary counsel and adoption education? Talk with Elizabeth at A Gift of Hope Adoptions. She will help you know if adoption suits you and your situation best. 
Call the agency at 888-564-HOPE. Chatting with us doesn't mean you are committing to adoption. We know you need information, emotional support, and a listening ear. Give us a call today or chat with us online.   
This blog is for informational purposes only. This is not legal or medical advice. While we try our best to reflect current laws with accuracy at the time of writing, please note the laws can change over time.