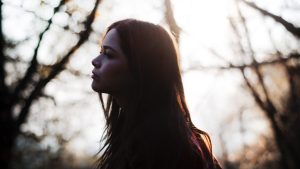 If you've chosen to place your child for adoption, you have made a courageous and selfless decision. It isn't easy, but many pregnancy-related support services can assist you. Let the adoption counselors at A Gift of Hope Adoptions provide you with physical and emotional support throughout the process. 
Work With a Reputable, Professional Adoption Agency
Your family and friends may not understand or agree with your decision to make an adoption plan, but you need to do what's best for you and your baby. It's essential to talk through your current situation with a caring and professional agency that can specifically recommend services for you.
Sit down with your adoption specialist at A Gift of Hope Adoptions and discuss you, your family, the baby's father, and your immediate needs. We can help you. There is never any cost to the birth family for our services, and we will not pressure you to make one decision over another. We want what's best for you and your baby too.
Available Support Services
An unplanned pregnancy is a stressful time in your life, and choosing to make an adoption plan is a major decision. We focus on you and your needs to ensure we don't add to your stress. 
The adoption agency and the adoptive parents may cover the pregnancy-related services you receive while making your adoption plan for your baby. Those support services include:
Prenatal and pregnancy-related medical costs, including delivery

Counseling services before, during, and after placement

Court costs and legal fees to complete the adoption

All adoption agency fees
During the adoption process, you receive these additional free services:
In addition, you may be eligible for the following support services:
Rent and utility assistance

Groceries

Maternity clothing

Transportation assistance
The amount of assistance an expectant or birth mother can receive depends on the following:
Limits set by the State of Missouri

The expectant mother's current income

Current living situation and expenses

Other dependents you may be responsible f

or

Medical issues during the pregnancy 
Contact Us to Learn More
Please reach out to us through our confidential helpline at 1-888-564-HOPE. Or fill out our online form to get more information. You don't need to commit to adoption to get answers to your questions. We're happy to talk with you. 
This blog is for informational purposes only. This is not legal or medical advice. While we try our best to reflect current laws with accuracy at the time of writing, please note the laws can change over time.