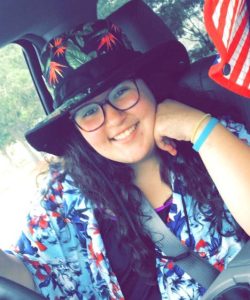 Are you looking for a solution to your unplanned pregnancy? If you're considering placing your child for adoption, we suggest you choose an adoption agency that focuses on you. 
The adoption process can be stressful for everyone involved, but you should work with an agency that supports you emotionally and physically. Your needs must come first.
Asking The Right Questions
Your stress level is probably through the roof. In addition to raging pregnancy hormones, you must make a very important decision. You only want what's best for you and your child. 
In order to know which adoption agency is right for you, it's important to ask the following questions.
Are your services completely free for me?

How will you help me decide if making an adoption plan is best?

Can you provide financial assistance for pregnancy-related expenses?

How do you choose the potential adoptive couples you work with?

What is your process for matching me to the right adoptive family?

What emotional support do you provide?

What happens if the birth father is no longer involved?

Will I have contact with my child after placement?

What if I change my mind?

Do you handle all hospital arrangements, provide legal assistance, and arrange the finalization of the adoption process?

What counseling and assistance is available to me after I place my child?
Understanding The Adoption Process
Just like choosing to parent, placing your child for adoption is a life-altering decision. Realizing whether or not it's possible for you to raise your child is a big step in understanding if adoption is right for you. It takes courage to put your child's needs before your own. 
You Are In Control  
In any adoption, the expectant or birth mother should be the one to make the decisions. You choose the agency you wish to work with and the type of adoption plan that is best for you.
You select the prospective adoptive family based on your desires for how your child should be raised. Once you've chosen a couple, you determine if you want to meet them beforehand, at the hospital, or once the adoption is finalized.
Interviewing A Gift of Hope Adoptions 
The adoption coordinators at A Gift of Hope Adoptions welcome your questions. Our compassionate team offers the guidance you need to determine if adoption is right for you. 
We value your privacy. Making an adoption plan is your decision, and we won't pressure or manipulate you. Contact us on our helpline: 1-888-564-HOPE (4673) or fill out our online form.
There is hope and a brighter future ahead!