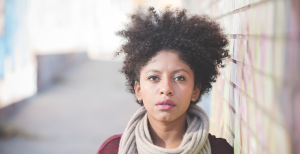 Since the Supreme Court overturned Roe V. Wade, several states have banned abortion completely or at least after a certain number of weeks. 
For instance, Missouri outlaws abortion unless the mother's health is at stake. You must travel to another state to get an abortion, which isn't always easy.
If it is illegal to get an abortion in your state and you aren't ready to parent, we have another solution.
Make an Open Adoption Plan 
Whether you are an expectant mom or a mom who has already given birth, you can be entirely in charge of the process if you choose an open adoption plan. 
Choose the Adoptive Family
With open adoption, you choose the family you want to raise your child. An open plan lets you learn details about each potential adoptive couple by looking through photo profiles.
You can choose a family with other children, pets, a particular hobby, or religion. Many couples are waiting to adopt, so you can be as specific as you want. 
At  A Gift of Hope Adoptions, we not only have potential adoptive couples from here in Missouri, but we also have access to other couples nationwide. You're sure to find the perfect family.
Build Relationships
By choosing their family, you have the assurance that your child is loved and safe. Your child receives information about their identity, giving them a connection to their roots.
You can begin building a bond early with your chosen adoptive couple and your child as they grow. It's also a great way to introduce your child to other members of their birth family.
It's Possible to Receive Financial Assistance
A reputable adoption agency like A Gift of Hope never charges an expectant mom for their services. Still, the law allows you to receive assistance with your rent, utilities, food, and clothing during pregnancy. Ask us about this possibility.
Hear More About Adoption
If you are facing an unplanned pregnancy or have already given birth and would like to know more about adoption, give us a call. We are always available to discuss the plans, procedures, and how we can help you. 
A Gift Of Hope Adoptions provides hope and help for everyone involved in the adoption process. Give us a call at 888-564-HOPE (4673) today.