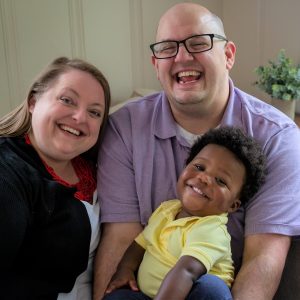 Making an adoption plan for your child is a life-changing experience for everyone involved. For the most part, Missouri adoption laws are similar to other states, but knowing what to expect is essential. From finding the right adoption agency to finalization, here is the process you should follow.
Select Your Adoption Specialist
When you type in "adoption agencies near me," half a dozen or more agencies will pop up. How do you know which one is best for you? Begin by asking them questions. 
For instance, what type of counseling services do they offer? Are they licensed? Can they help you find the perfect adoptive couple? Will they assist you in getting resources for your housing, utilities, food, and clothing? 
No agency or specialist should charge you money to work with them. Every service they offer should be free for you. 
Have the Adoption Process Fully Explained to You
Like other states, Missouri has specific laws regarding when a birth mother can consent to the adoption, the services the agency can pay for, if she can change her mind, etc. The agency you choose should be knowledgeable about Missouri's adoption laws.
The agency should walk through the entire process with you. To help you emotionally, they should give you a timeframe for each stage so there are no surprises. As you discuss whether adoption is the best choice, the agency should address your fears, emotions, and anxiety. 
Choose Your Adoption Plan
If you want to proceed, your next step is choosing your adoption plan. There are three plans to choose from, open, semi-open, and closed. 
How much contact you want with your child and their adoptive family determines which plan you choose. Today, most adoptions are open, which means the birth parents and the adoptive parents have open communication with one another.
Select the Potential Adoptive Parents
If you select an open or semi-open plan, you can choose the adoptive parents for your child. By carefully reviewing bios, you are molding your child's future. You determine if they are raised in a small town or metropolitan area, if they have existing siblings, or if they follow a particular religion. After being matched with a couple, you can meet in person or online before your baby is born. 
If you prefer not to choose the potential adoptive couple, tell your adoption counselor what is important to you, and they will select a family.
Arranging Delivery
Early in the process, your adoption agency coordinator will connect you with resources to get proper prenatal care. As your due date draws near, they are available to consult with a hospital, or hospital personnel, and inform them of your adoption plan.
Hospitals have different rules regarding who can be in the delivery room with you, so make sure you ask if you have a specific request. At this time, you also want to discuss how you want the adoptive parents to meet your child.
Completing the Paperwork
In Missouri, a birth mother cannot legally consent to adoption until 48 hours after her child is born.  It's important to note that the consent is irrevocable, unless she can prove fraud or duress, so she needs to know this is the best course of action for her and her baby.
Post-Placement Counseling and Contact
Placing your child for adoption takes courage, and the post-placement period is one of the hardest times for a birth mother. Ensure your adoption agency has arranged for you to receive ongoing counseling and additional support.
As you've previously agreed, you and the adoptive couple you've chosen can begin communicating. Give yourself all the time you need to grieve and heal. Even though you know that placing your child is best for them, it doesn't make post-placement easier. Surround yourself with women who understand and trust that your chosen family loves you and your child.
Do You Have More Questions?
The adoption counselors at A Gift of Hope Adoptions are ready to answer your questions to help you determine if making an adoption plan is right for you. This is a challenging decision, and we want you to be confident in your choice. 
Call us at 888-564-HOPE or fill out our confidential online contact form. You and your baby deserve the very best.
This blog is for informational purposes only. This is not legal or medical advice. While we try our best to reflect current laws with accuracy at the time of writing, please note the laws can change over time.