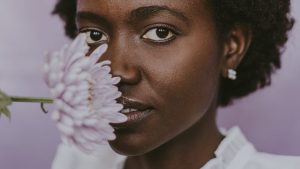 Various studies have shown a connection between abortion and emotional health for some women. Although many women feel relief immediately following their abortion, some feel sadness, guilt, and anxiety about their choice. When faced with an unplanned pregnancy, you have another option. Why not take a closer look at placing your child for adoption?
What is Adoption?
Adoption is the legal process of terminating the parental rights and responsibilities of the biological parents and giving them to adoptive parents. It is not co-parenting. The child becomes a permanent, legal member of the new family. 
If the birth parents choose an open or semi-open adoption plan, they are the ones who select the potential adoptive parents. They look through several bios to pick the perfect couple to raise their child. It also offers them the opportunity to have an ongoing relationship with their child.
What About the Birth Father?
A birth mother can usually make this decision on her own. However, different states have different requirements for notifying the birth father, and in certain situations, it can be complex. That's why you want to work with a reputable adoption agency that understands a birth father's rights, depending on your unique situation.
Several factors determine a father's ability to consent to an adoption. Are you currently married to the father? Is the birth father uninvolved or unknown? These and other questions help your adoption coordinator determine the next steps. 
But Isn't Adoption Painful?
All of your choices for your unplanned pregnancy are difficult. Each one involves loss. By working closely with your adoption coordinator, you receive the counseling and support you need to determine if adoption is right for you.
Like abortion, there is a time of grieving. But unlike abortion, you can continue to build a relationship with your child and their adoptive family. Today, there are many support groups with birth mothers helping one another. Choose an agency that provides ongoing access to helpful counseling. 
Is Adoption Harmful to Children?
Each adoption experience is as unique as the children themselves. With an open or semi-open adoption, a child can hear directly from their birth family why they chose adoption. 
Yes, adopted children experience loss and grief as they contemplate no longer being with their biological families. But often, they have opportunities for better education and success in life. It is essential for a birth mother and the adoptive family to work together for the mental and emotional health of the child they share.
Can I Receive Additional Help?
Birth parents pay nothing for adoption services, and most states allow birth mothers to receive assistance for pregnancy-related expenses. Your adoption agency can help you obtain medical and legal care at no cost to you. In Missouri, you might also receive help with rent, food, transportation, maternity clothing, phone, etc. 
How Can I Learn More About Adoption?
If you are facing an unexpected pregnancy and do not want to have another abortion, talk to an adoption specialist at A Gift of Hope Adoptions. You are not committing to adoption by contacting us.
We're here to provide you with the information you need about the adoption process, your rights as a birth mother, and how we choose potential adoptive parents. Fill out our confidential online contact form or call us on our Birth Mother Helpline at 1-888-564-HOPE (4673).
This blog is for informational purposes only. This is not legal or medical advice. While we try our best to reflect current laws with accuracy at the time of writing, please note the laws can change over time.