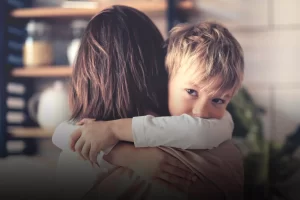 When considering placing your child for adoption, you want the most reputable, full-service agency available. Selecting the right adoption agency depends on your individual needs.
Here are 8 things to consider when looking for the best adoption agency in Missouri.
What To Look For
If a birth mother is expecting or recently gave birth, she should consider placing her newborn for adoption with a private domestic adoption agency. 
These agencies specialize in domestic infant adoptions. They arrange for the birth mother (and father, if available) to control the adoption plan.
     2. A full-service agency provides not only adoption services, but also counseling for the birth mother. 
Every woman should receive adoption-planning guidance, 24/7 assistance, and access to support groups and counseling. Because every situation is unique, she should get one-on-one support. 
    3. Offer their services for free. A reputable agency will never charge a prospective birth mother for their services. 
    4. The best agency will have a complete understanding of Missouri adoption law. Advising the birth mother about the waiting period after giving birth, establishing paternity, and assisting with legal documents are some services an agency should provide. The best agencies advocate for their clients.
    5. At times, financial help is available for the birth mother. Choose an agency with resources and a knowledge of qualified expenses a birth mother can receive. 
Depending on her situation, there may be money available for rent, medical appointments, transportation, utilities, and other expenses incurred while expecting.
    6. The right adoption agency should listen carefully to a birth mother's expectations regarding a potential adoptive family. The agency should provide profiles that specifically meet her requests.
Ideally, the agency should have profiles of prospective adoptive couples from all over the nation, not just in Missouri. Their number one goal should be to find the perfect match.
    7. If the birth mother chooses an open adoption plan, the agency should facilitate contact between the potential adoptive family and her. The adoption specialist should speak to both parties about when to meet and how the communication should take place. 
    8. The birth is obviously the most important time for the birth mother (and family), as well as the potential adoptive couple. The adoption coordinator should talk with the birth mother about her hospital stay, contact with her baby, and how she would like to interact  with the couple she has chosen.
Every aspect of the adoption process needs to be carefully coordinated.
Does A Gift Of Hope Adoptions Meet These Qualifications?
Yes, A Gift of Hope Adoptions can help with every important aspect of the adoption process. Their dedicated staff walks through the entire process with you, provides the resources you need, and answers all of your questions.
If you're looking for the best adoption agency in Missouri, trust A Gift of Hope Adoptions. Contact them any time at 1-888-564-HOPE (4673) or fill out the online form and someone will be in touch right away.