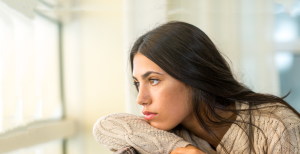 It is illegal to pay a birth mother in exchange for placing her child for adoption in the United States. Even though the birth mother doesn't get paid directly for placing her child for adoption, it is legal to receive assistance with maternity expenses while putting together your adoption plan.
What Expenses Are Paid?
The courts determine what is a "reasonable" expense. In Missouri, the following expenses can be covered:
Hospital, medical, and doctor's expenses incurred by the mother during pregnancy or childbirth

Counseling services for a reasonable time before and after adoption

Pre-placement assessment expenses

Reasonable attorney and legal expenses

Court costs

Travel for medical and legal appointments, etc.

Other administrative expenses in connection with the adoption

Reasonable living expenses, including:

Food

Shelter

Utilities

Transportation

Clothing expenses for the birth mother and child within the norms of the community in which the birth mother resides
How Much Help Can I Receive?
According to the courts, Missouri prevents potential adoptive parents from paying unreasonable expenses. 
If you are working with A Gift Of Hope Adoptions, our adoption coordinator will review your current financial situation and determine available services.
The amount of assistance an expectant or birth mother can receive depends on:
Limits set by the state of Missouri

The expectant mother's current income

Current living situation and expenses

Other dependents you may be responsible for

Medical issues during the pregnancy 
Beginning The Process
If you are considering placing your child for adoption in Missouri, A Gift Of Hope Adoptions can help you. Our adoption coordinator can provide information on expenses that can be paid.
You have enough to worry about as you contemplate adoption. We want to make sure finances aren't one of them. There are no expenses for the birth mother choosing adoption for her child. But, there are ways to assist you.
A Gift of Hope Adoptions is an adoption agency, not a law office. Information contained here and elsewhere on our website should not be construed as legal advice.

Contact us today by calling our birth mother helpline at 888-564-HOPE or sign up for information online.