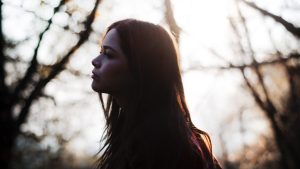 The face of adoption today is very different than what people imagine. Although there is no typical birth mother, the image of a desperate pregnant teen who has dropped out of high school, kicked out of her house, and doing drugs isn't the norm. In fact, most birth mothers today are in their 20s and usually care for at least one other child. 
How Many Pregnancies Are Unintended in the U.S.?
Studies show that 45% of all pregnancies in the United States are unintended. The highest number of unintended pregnancies was among women between the ages of 18 to 24 years. Most had low incomes, had not completed high school, were African American, and lived with their partner but were unmarried.
What About Teenage Pregnancy?
According to the Centers for Disease Control (CDC), teen pregnancies have declined for several years, but the teen birth rate in the US is much higher than in other Western industrialized nations. The CDC credits increased access to birth control and more teens choosing abstinence as reasons for the drop.
Did You Watch MTV's "16 and Pregnant"?
Beginning in 2009, MTV aired a reality program about pregnant teenagers and their trials and triumphs with their boyfriends, parents, education, and babies. From "16 and Pregnant," it morphed into "Teen Mom," "Teen Mom OG," and "Teen Mom: The Next Chapter." 
Even though most of the girls struggled in their relationships, the show gave the impression that parenting their children was the best option. Only one couple chose to place their baby for adoption. Interestingly, that couple went on to marry and have three more children.
Are There Misconceptions About Adoption?
The process of adoption is incredibly misunderstood. Women do not "give up" their babies to strangers. Today, an expectant woman or birth mother can choose an open adoption plan where she picks the adoptive parents who will raise her baby and corresponds with them regularly. 
Even though most adoptions are open, women still falsely believe they will never see their children again, their children will hate them for choosing adoption, and they and their child will never emotionally recover from the trauma. Sadly, few pregnancy resource centers or abortion clinics fully present the adoption option to their clients.
Who Is the "Typical" Birth Mother?
Although statistics are difficult to find, the typical birth mother is not a pregnant teen. She is a woman in her 20s with often one or more children she is already raising. These women realize their financial and time limitations in caring for another child. They already understand the joy of motherhood but also the pressure.
Knowing they can stay in touch with their child and adoptive family makes a birth mother feel more confident in her adoption decision. She sees her child is loved, and she has the freedom to explain why she chose adoption for them.
Would You Like to Know More About Making An Adoption Plan? 
We invite you to look at the adoption process and see how it best suits you and your child. By contacting A Gift of Hope Adoptions, we don't assume you are committing to placing your child for adoption. You are merely looking for information, and we'd love to chat with you.
Fill out our confidential online contact form or call us at 1-888-564-HOPE. You have a bright future ahead. Let us help you find it.
This blog is for informational purposes only. This is not legal or medical advice. While we try our best to reflect current laws with accuracy at the time of writing, please note the laws can change over time.