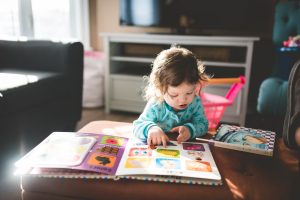 Deciding what to do about your unplanned pregnancy is one of the most significant decisions for your future. Consider making an adoption plan. You pay nothing for our services, and in many cases, we can assist you with pregnancy-related expenses such as rent, food, utilities, and medical fees.
Although placing your child for adoption isn't easy, it may be the answer you need. We're available 24/7 to talk with you about adoption to find out if it's the right choice for you.
Learn More About Adoption
There needs to be more understanding of the adoption process today. People said a woman choosing adoption was "giving up" her baby to strangers. Nothing could be further from the truth. 
Select an open adoption plan, and you can meet the couple you choose even before giving birth.
The following are just some of the benefits when you choose open adoption:
Select the couple who will raise your child
Build a relationship with your child and their adoptive parents
Enjoy knowing your child without the day-to-day responsibilities of motherhood
Have the assurance your child is loved and cared for
Give your child more opportunities 
Financial Assistance Is Available
We want you to be well taken care of, including meeting your daily needs. Almost all 50 states allow birth parents to receive assistance with pregnancy-related services and materials. States have different restrictions, but your adoption agency will let you know what is available.
Medical Expenses
Every birth mother should receive quality prenatal care. MO HealthNet (Medicaid) currently covers pregnant women up to 201% of the poverty level. You may qualify for Missouri Medicaid's "Show-Me Healthy Babies" program if you're not eligible for MO HealthNet.  
Medical coverage includes prenatal and postnatal visits, prenatal vitamins, labor and delivery, and counseling. You can continue counseling for a reasonable time after your child's placement with the adoptive parents, but the state determines the amount you receive.
Maternity Clothes
A birth mother may request a reasonable amount of money for clothing expenses "within the norms of the community in which the birth mother resides."
Living Expenses
In Missouri, reasonable living expenses include assistance with the following:
Food
Shelter, including rent
Utilities
Transportation to and from the doctor, hospital, and the adoption agency
Expenses in Connection With The Adoption
Pre-placement assessment expenses
Legal costs
Court costs
Other administrative expenses
Let A Gift of Hope Adoptions Help You
We're available to assist you and answer your questions 24/7. Please use our confidential birth parent hotline at 888-564-4673. Whether you are expecting or have already given birth, you pay nothing to place your child for adoption. Contact us today.