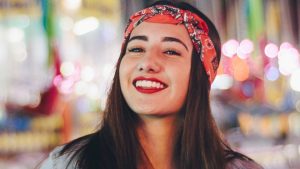 As a teen facing an unexpected pregnancy, you need to know your rights. Every state has different adoption laws, so talking with a reputable adoption agency to know yours is essential. But if you are under 18, you can choose to place your baby for adoption if you feel it is best for both of you.
Understanding Adoption
Adoption is the legal and permanent transfer of the parental rights and responsibilities of the biological family to an adoptive family. It isn't co-parenting. 
As the birth mother, you can select the adoptive family to raise your child. Or, if you'd rather not be a part of the selection process, you can let your adoption specialist choose for you. The birth mother is in control of the process. 
When you choose an open adoption, you can meet the potential adoptive family in advance and begin building a relationship before your baby is born. An open or semi-open adoption allows you to have contact with your child and their family from the start.
Is Making an Adoption Plan Right for You? 
Being a pregnant teen is extremely difficult. You are possibly still in school and working too. You have a social life and want to continue being with friends, but pregnancy has changed everything. 
Choosing your next step is a big decision. When making up your mind, ask yourself a few of the following questions.
Do you have the support of the birth father to help you parent, or will you be a single parent?

Do you have the financial ability to raise your baby on your own, or will you need other financial assistance?

Are you emotionally and mentally healthy to parent?

Do you have other children you are already responsible for?
Placing your baby for adoption is not an easy decision. If you decide this is the best choice for you and your baby, you will need emotional support as you go through the process. 
How an Adoption Agency can Assist You
Working with an adoption agency will make your adoption experience smoother than trying to arrange an adoption on your own. The following are a few of the adoption services an agency can provide:
Assistance with prenatal and postnatal medical visits and delivery

Help with rent, utility bills, groceries, etc.

Instruction for choosing the potential adoptive parents

Access to legal counsel

Emotional counseling and support

A thorough understanding of your state's adoption laws

Counsel after delivery
Get More Information About Your Rights
For more information about your rights, contact A Gift of Hope Adoptions. We can discuss your current situation and provide information about your rights. 
No one can legally force you to make one decision over another for your pregnancy. You always have the final say. Let's talk and find out if adoption is right for you. Call 1-888-564-HOPE.
This blog is for informational purposes only. This is not legal or medical advice. While we try our best to reflect current laws with accuracy at the time of writing, please note the laws can change over time.