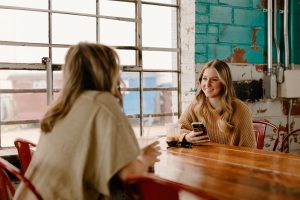 Most of us want our parents to approve of the decisions we make in life. But sometimes, it's necessary to make certain choices they may disagree with. When choosing adoption for your child, your parents do not have to agree with your decision. You can choose what you believe is best for you.
If I'm A Minor, Can I Choose Adoption?
Adoption laws vary from state to state, but for the most part, you are the only one to decide the outcome of your pregnancy. Most states make no distinction between a minor and an adult birth parent when deciding to place your child for adoption. 
A few states, including Missouri, require a court-appointed counsel to represent a minor in adoption hearings. Legal counsel ensures the birth parent understands the adoption process and is represented fairly.
Only Louisiana, Michigan, Minnesota, and Rhode Island require parental consent for a minor to place a baby for adoption.
What Should I Do If My Family Doesn't Support Me?
After you have confirmed your pregnancy, get as much information as possible about your pregnancy options. Meet with a reputable adoption agency such as A Gift of Hope Adoptions to discuss your situation. 
The more information you can provide your family and friends about the adoption process, the more they will understand your decision. Your confidence and knowledge should help them trust your judgment. 
Many people have misconceptions about adoption. They believe you are "giving up" or "giving away" your baby to strangers. Nothing can be further from the truth. 
When you choose an open or semi-open adoption plan, you also select the potential adoptive couple. By reviewing the bios of prospective parents, you decide who will raise your child and the future you want your child to have.
If you feel comfortable, involve a parent in the selection process. Let them know they will have the possibility of having a relationship with their grandchild even after finalization. 
It is painful when your family doesn't support you in one of the most significant decisions of your life. Others, however, can give you the strength and encouragement you need.
How Do I Decide?
As you share the news about your unplanned pregnancy, you can expect everyone to have an opinion on your next step. Your parents, siblings, and friends may all have different ideas, which only adds to the confusion you already feel. 
Your family and friends may mean well, but you are the one who will ultimately live with the emotional and physical consequences of your decision. You need to choose what is best for you and your baby and not worry about the opinions of others.
How We Can Help You
Regardless of your age or situation, ask an adoption counselor at A Gift of Hope Adoptions for more information. We are here to help you find the best option for your future. If necessary, we can meet with your family members too. 
Let us know how we can help. Call us at 1-888-564-HOPE or fill out our confidential online contact form. We'll be in touch shortly.
This blog is for informational purposes only. This is not legal advice. While we try our best to reflect current laws with accuracy at the time of writing, please note the laws can change over time.