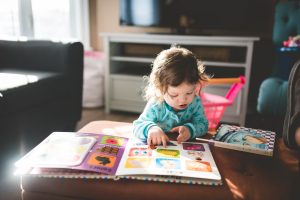 Making an adoption plan for your child should cost you nothing. But we are not aware of any State where it is legal for a birth mother to receive payment merely for placing her baby for adoption.
Never deal with an agency or adoption coordinator who suggests this. It may be considered a crime  and could have serious consequences. 
A pregnant woman placing her baby for adoption usually can receive financial assistance related to her pregnancy.  Most states allow "reasonable expenses" that can be provided, so make sure your adoption coordinator is fully informed .What Assistance Can I Receive?
Most states allow these expenses to be covered:
Prenatal medical care and fees

Hospital care and fees

Counseling services

Legal fees
Additional Expenses Some States Allow:
Rent

Utilities

Food

Transportation

Maternity clothing
Missouri courts usually allow all of the above for birth parents as long as the amounts paid are reasonable. What you receive, along with other expenses paid by the adoptive parents, must be documented and presented in court in Missouri. Other states may have similar requirements. 
Why Does a State Allow Assistance?
The adoption agency, the potential adoptive family, and the courts want to take the burden of expenses off of your shoulders. They want you and your baby to be taken care of properly.
This is a stressful time, and you shouldn't worry about necessities. Proper prenatal care, supportive counseling, healthy food, and a safe place to live are essential for a healthy pregnancy. 
What If I Change My Mind?
Adoptive parents know up front that changing your mind is always a possibility. 
This is why it's critical to have excellent counseling so that you are confident placing your child for adoption is best. 
Do You Have Other Questions?
The staff at A Gift of Hope Adoptions would happily answer your questions and give you more information about the adoption process. Our adoption counselors want you to be confident about your decision, so we're available anytime to discuss your situation and help you devise a plan. 
Call 1-888-564-HOPE or fill out our confidential online form, and we'll be in touch shortly. 
This blog is for informational purposes only. This is not legal or medical advice. Please note the laws can vary from state to state and can also change over time.