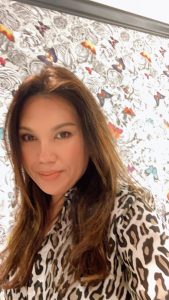 Understandably, if you're considering placing your child for adoption, you would have many questions. If you're wondering if you can change your mind about placing your child for adoption, the answer is "Yes." Nothing is final until you sign the papers to terminate your parental rights.
It is the responsibility of the adoption agency you choose to ensure you fully understand the adoption process. Your adoption coordinator should address all your questions and concerns, so you feel confident about your decision.
What Does It Mean To Terminate Parental Rights?
The birth parents must terminate or end their parental rights to their child before the adoptive couple can complete the adoption. Until a birth mother signs the termination (also known as relinquishment or consent to adopt) papers, she can change her mind at any time.
When Do I Have To Sign The Termination Papers?
No one has the right to force you to choose adoption for your child. You never have to sign the papers if you change your mind. 
States have different times when a birth mother can sign the termination papers. In Missouri, a birth mother cannot legally sign until her child is 48 hours old or older. Your adoption coordinator will notify you of your state's legal requirements. 
In Missouri, once the papers are signed, the legal relationship between the birth parents and the child ends, unless there has been some kind of fraud or duress proven. But this doesn't mean your physical relationship has to stop.
Choosing Open Adoption
There are three different adoption plans: open, semi-open, and closed. Anywhere from 60 to 70% of adoptions today are open. Only about 5% are closed.
The expectant mother, or if the child is already born, the birth mother, selects the couple who will raise her child in an open or semi-open adoption. She views bios of couples filled with photos and background information so she can get to know them better. It's even possible to meet one another before the baby is born.
An open adoption plan allows the birth parents and the adoptive parents to exchange identifying information. They know one another's full names, addresses, and phone numbers. Together, they agree on the amount of communication both parties want. You still communicate with a semi-open plan, but all correspondence goes through a third party, such as your adoption coordinator. With a closed adoption, you allow the agency to choose your adoptive family, and you have no communication at all.
According to the American Pregnancy Association, open adoption has several possible advantages. 
For the Birth Parents:
The ability to choose the adoptive parents

Reduced fear and uncertainty

A continuing relationship with the child and the adoptive family

Reduced guilt
For the Child:
Identity and self-confidence

An understanding of why adoption was chosen

Absence of the need to search

Relationship with the birth family

A larger support network
For the Adoptive Family:
Reduced fear

Medically informed

Relationship with the birth families

Affirmation

Understanding and confidence
We Can Answer Your Questions
We're sure this isn't the only question you have regarding adoption. Let's chat about your situation and the adoption process. Contacting us doesn't mean committing to your child's placement for adoption. We understand you just want more information.
Contact A Gift of Hope Adoptions at 1-888-564-HOPE (4673) or chat with us online at www.agiftofhopeadoptions.com. What questions can we answer for you today?