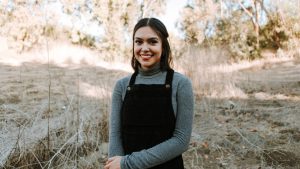 Many families today are created through adoption. If you're considering placing your child for adoption, learn as much as possible by researching, joining support groups, interviewing agencies, and more. Understanding the process and who to work with is the only way to know if adoption is right for you.
Since the Supreme Court overturned Roe v Wade, more women may consider adoption for their unplanned pregnancies. By choosing adoption, a woman can continue her education or career while maintaining a relationship with her child.
How Does Adoption Work?
Adoption is the legal transfer of all parental rights and responsibilities from the birth family to an adoptive family. Today, most adoptions are open, meaning the birth family and the adoptive family communicate regularly. 
Why Should I Work With An Agency?
When an expectant or birth mother chooses an adoption agency, she should receive one-on-one attention. Every adoption situation is unique. You won't receive the individual care you deserve when you work with only an attorney or other adoption specialist.
Choosing The Right Adoption Agency
When you work with the right adoption agency, their adoption counselors thoroughly explain the process. 
The agency's representatives listen to your situation and work closely with you to determine if making an adoption plan is best. Here are five ways to educate yourself about an adoption agency:
   1. Interview Agencies
A qualified agency understands your need to ask questions about their process and what services they offer. Interviewing the agency doesn't mean you commit to working with them for adoption. It gives you a chance to learn more about them. 
   2. Ask For References or Testimonials 
If previous birth mothers had a good experience working with the agency, they often share their journey with others. Ask for testimonials or the name of someone you can speak to about their adoption experience.    
   3. Research The Agency Online      
Just as you do with any other business, follow an agency's online footprint. Is their website up-to-date? Are they regularly posting on social media? You can get a feel for an agency's personality by reading their blogs, social posts, and other online activities.
   4. Join Support Groups      
As you begin to think about adoption for your unplanned pregnancy, consider joining some online adoption support groups. Brave Love offers understanding and encouragement for expectant and birth moms.
   5. Contact the State's Attorney General's Office
By contacting the State's Attorney General's office, you can learn whether there are any lawsuits against the agency or complaints filed.
Learn More About A Gift Of Hope Adoptions
We would be happy to be interviewed by you. Placing your child for adoption is a serious, life-changing decision, and we want to provide you with as much information as possible about the process.
Contact us by calling 1-888-564-HOPE, filling out our Contact Form, or chatting with us online. We're always open and available to answer your questions.