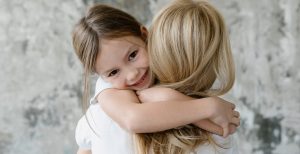 As the idea of being unexpectedly pregnant begins to sink in, you start thinking about your options. Perhaps you've wondered about making an adoption plan, but you don't know much about it. 
To learn more, check out your local pregnancy resource center, the Department of Social Services, the Academy of Adoption & Assisted Reproduction Attorneys, books for potential birth mothers, and A Gift of Hope Adoptions.
Local Pregnancy Resource Centers
The estimated number of pregnancy resource centers (PRCs) in the United States is approximately 3,000. Most provide free pregnancy services such as pregnancy tests and ultrasound scans. 
PRCs also offer options consultations. They discuss the three options for an unplanned pregnancy: abortion, adoption, and parenting. PRCs do not refer for abortions but often have referrals for qualified, reputable adoption agencies or specialists.
At last count, there were over 70 PRCs throughout Missouri. Find the one closest to you.
Academy of Adoption & Assisted Reproduction Attorneys
This organization emphasizes educating birth parents about the process of adoption. They offer a wealth of information on how to get started, the different types of adoption, and the birth parent's rights. 
The Academy of Adoption works with both expectant parents and birth parents. They provide a list of adoption attorneys and agencies and also include advice on counseling.
Birth Mother Support Groups
There are many national and local support groups specifically designed to assist birth mothers through the process of healing and wholeness. It's essential to shop around for the right group that meets your particular needs. 
Some women need more support than others, so start by determining the type of group you need. Don't be afraid to join several; keep looking until you find the one that provides the acceptance and encouragement to help you move forward.
Some Groups You May Want to Check Out Are:
Private Facebook Page –  Adoption Triad
Facebook Page – Birth Parents and Adoptive Parents Support
Recommended Books for Potential Birth Parents
Several books can be checked out at your local library or purchased on Amazon. Some of the books recommended for potential birth parents are:
Pregnant? Adoption Is an Option

by Jeanne Warren Lindsay

The Third Choice: A Woman's Guide to Placing a Child for Adoption

by Leslie Foge and Gail Mosconi
Birth Parent's Guide To Grief: A 12-Step Process

by

Jessalyn Speight and Alysia Foote
Given in Love: For Mothers Who are Choosing an Adoption Plan

by Maureen Connelly
A Gift of Hope Adoptions
We are a licensed, full-service adoption agency located in Columbia, Missouri. Just tell us you're looking for more information about adoption, and we'll be happy to share the process.
We understand the only way to make a confident decision is by knowing the facts. You're welcome to contact us for free information or call 1-888-564-HOPE (4673).
If you'd like, look at some wonderful families waiting for a child.