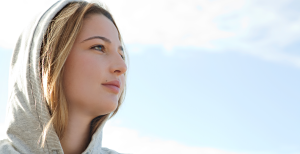 Because abortion is illegal in Missouri and parenting isn't always possible, adoption is a perfect alternative. If you've discovered you're unexpectedly pregnant and want to learn more about the adoption process, here are three reasons to choose a reputable agency like A Gift of Hope Adoptions.  
1. Free Services
Like other businesses, there are dishonest adoption specialists. These businesses exploit an expectant mother or mother who recently gave birth for money to help them find an adoptive family. 
Other shameless adoption businesses offer to pay a birth mother directly for her baby. No one can legally purchase another human being. Receiving money in exchange for your baby causes severe legal consequences, including the possibility of a felony.
At A Gift of Hope Adoptions, all our services are free for birth and expectant mothers. In some cases, financial assistance may be available during the adoption process. Pregnancy-related expenses could include paying for your rent, groceries, maternity clothing, doctor's visits, and transportation.
2. Fully Licensed
If an adoption agency says they are "fully licensed," it means they have met specific requirements of their state's Department of Health and Human Services.  A licensed agency can legally assist in all aspects of the adoption process.
Because adoption laws vary from state to state, every state has different requirements for an adoption agency to be legally certified. A Gift Of Hope Adoptions is a fully-licensed nonprofit adoption agency in the state of Missouri.
A Gift of Hope provides in-depth background checks and visits potential adoptive couples' homes. They fully supervise the adoption of your child even after they've been placed in the adoptive family's home.
3. Counseling and Support
A full-service adoption agency offers not only legal support but emotional support too. Adoption is a life-changing decision, and you must fully understand the process. Your commitment is brave and selfless, and you should receive counseling before, during, and after your child's placement. 
If you are planning an open adoption, the agency should have many resources to find qualified couples wanting to adopt. You should be able to choose who raises your child and how they are raised.
A reputable agency should also provide a list of support groups and mentors you can meet to learn what others have experienced with adoption. A Gift of Hope Adoptions provides caring adoption counselors to walk with you during this season of your life.
Contact Us
A Gift of Hope Adoptions is a fully-licensed, full-service, nonprofit adoption agency serving expectant mothers, birth mothers, and couples in Missouri.
Call us or contact us online if you have questions about what to look for in an adoption agency. Your phone call doesn't mean you are committing to an adoption. We understand you are just looking for information.
Call 1-888-564-HOPE any time, day or night. We'd love to talk to you!