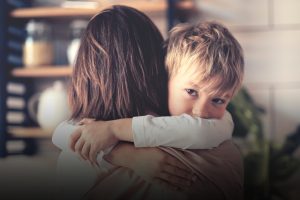 As an expectant mom or birth mother considering adoption, you must have many questions. It's common to want to know more about the adoption process and how you and your child will feel emotionally. Are you asking yourself these questions?
Am I Allowed To Change My Mind?
You have the right to change your mind throughout the entire process until the final papers are signed. In Missouri, a birth mother cannot legally sign adoption papers until her child is 48 hours old, or older.
Adoption is a major decision, and a reputable adoption agency will want you to be confident about your choice. They must fully explain the process so there are no surprises, and carefully counsel you to determine if adoption is the best decision.
When you choose an open adoption, you select the adoptive family. An adoption agency wants to match you with the perfect couple who will love and care for your child. They will help you connect with the couple before the adoption finalizes to feel confident you have a match. 
The process of adoption relies on trust. You need to trust the adoption coordinator to counsel you and help you find the best family. A potential adoptive couple needs to trust the agency will match them with a birth mother who feels confident adoption is the right choice.  
Will My Child Hate Me Because I Chose Adoption?
How your child responds to their adoption is often determined by the type of adoption plan. Child Welfare states, "Research has shown that children do better in an open adoption." 
Open adoption allows a child to connect with their biological family. By talking with their birth mother or father, the child understands their reasons for choosing adoption. They feel connected to their heritage and have a sense of belonging.
All children react differently to being adopted. Some children feel confident their birth parents made the right decision and that no additional information is needed. Other children need to understand and connect more deeply with their biological families.
When families openly discuss adoption and members of a birth family are involved in a child's life, it gives the child confidence. There is no secrecy or deception. The child knows their birth and adoptive parents chose adoption because they loved them.  
Will I Always Question My Decision?
Placing a child for adoption is a huge decision. It's a choice that will remain with you for the rest of your life. But that doesn't mean you will always question whether it was the right decision.
There will be sadness and loss. No loving mother carries a child for nine months and just walks away. But a loving mother also recognizes what is best for her child. 
With open adoption, you'll find peace and comfort in watching your child grow up in a loving home. You can build a relationship with your child through regular communication and assure them of your love.
Make sure the agency you choose offers counseling during the adoption process as well as afterward. You need a strong support system, especially if your parents, friends, or other family members are against your decision. 
What Other Questions Can We Answer?
At A Gift of Hope Adoptions, we will not force or manipulate you to choose adoption. We answer your questions and provide as much information as possible.
We want what's best for you and your child. By contacting us, you aren't committing to adoption. We understand you have many questions and are willing to take the time to give you the answers you need. It costs you nothing to ask questions, receive counseling, and pursue an adoption plan.
Contact us by phone or text at 1-888-564-HOPE or fill out our online contact form. Together, we can find out if adoption is the right choice for you.